This summer we celebrated the first year of living in tiny house. That's wow, isn't it? The time flies terribly.
A year ago, we moved into a the unfinished house without a ladder, no running water, no electricity … But we were so in love,  all we needed was a bit of privacy and something "ours". In the autumn we spent evenings watching the fire in the fireplace, making a tea on the camping stove until the regular stove was connected, the only light we had was candle light… It was so romantic!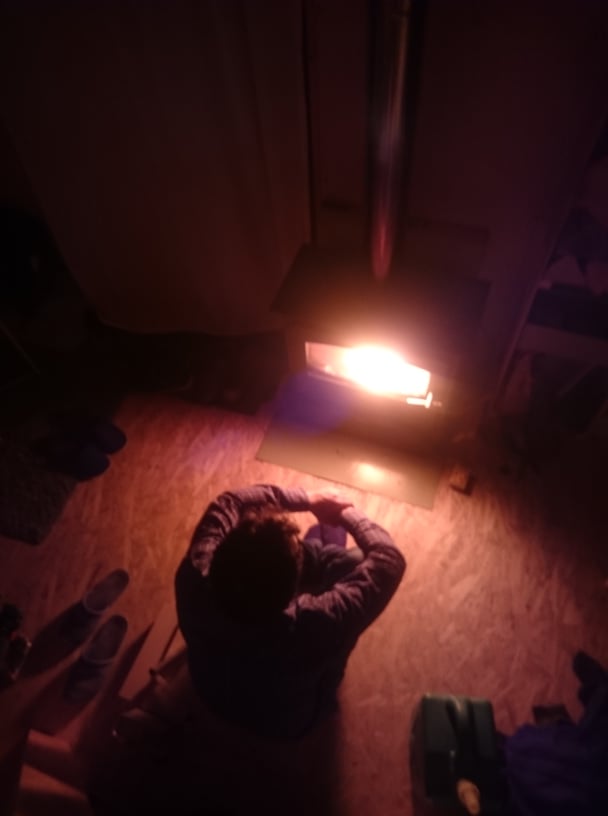 Even though it may sound strange to many people, we had such a  great time. 🙂 We have to admit that the house is not completely finished yet, but we are so much more comfortable now.
Photovoltaic system
In the spring we managed to finish electricity as solar off-grid system. Our budget was 1000 euros in which we fit.
We needed to find out what kind of electric appliances we want to run and for how long each day. From that we calculated the battery capacity, the type of converter and controller, the power of the panels.
During the winter, when there is not much sunlight, the refrigerator is disconnected ( the refrigerator is all around: D-it´s freezing outside), for everything else we have just enough electricity. 🙂 We did not put the panels on the roof but on the ground for several reasons. Mostly because it´s much easier to sweep the snow off or wash the dirt 🙂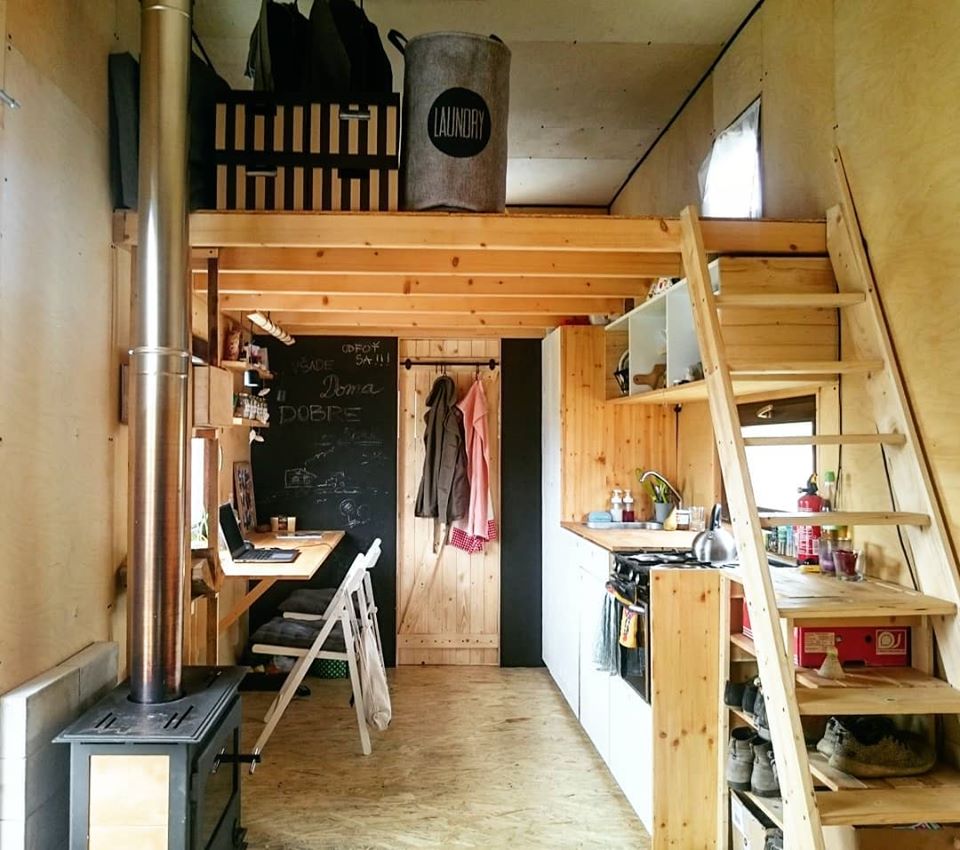 We have lights everywhere now
Another great thing we did was 12V light system.
At first it was just a LED strip above the kitchen, later a bathroom light was added, then chandelier above the couch,…
We made all the lights by ourselves, mostly from leftovers.  : D The only thing missing is a proper lamp on the bedside tables in the "bedroom". So far, it's just a light bulb. 🙂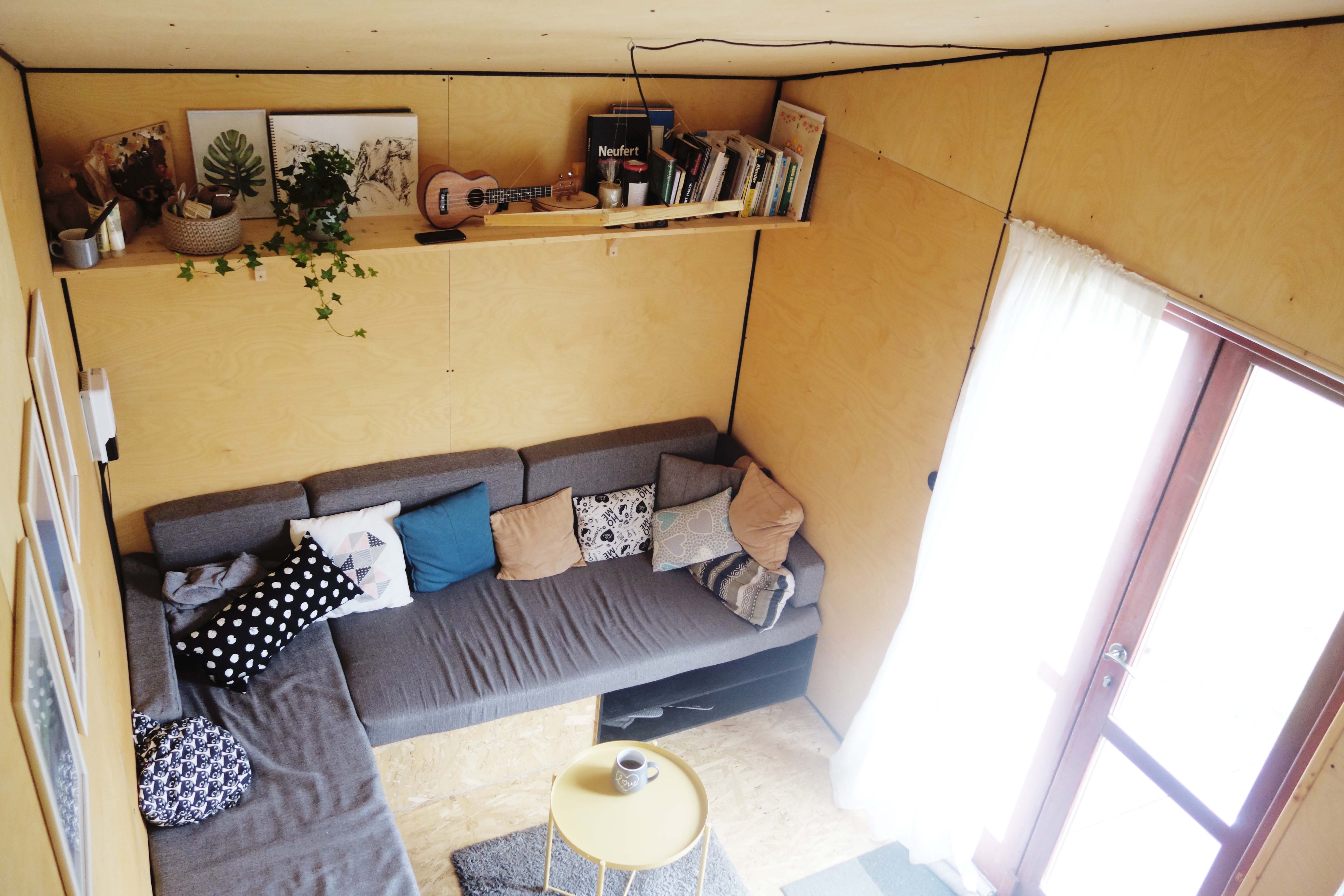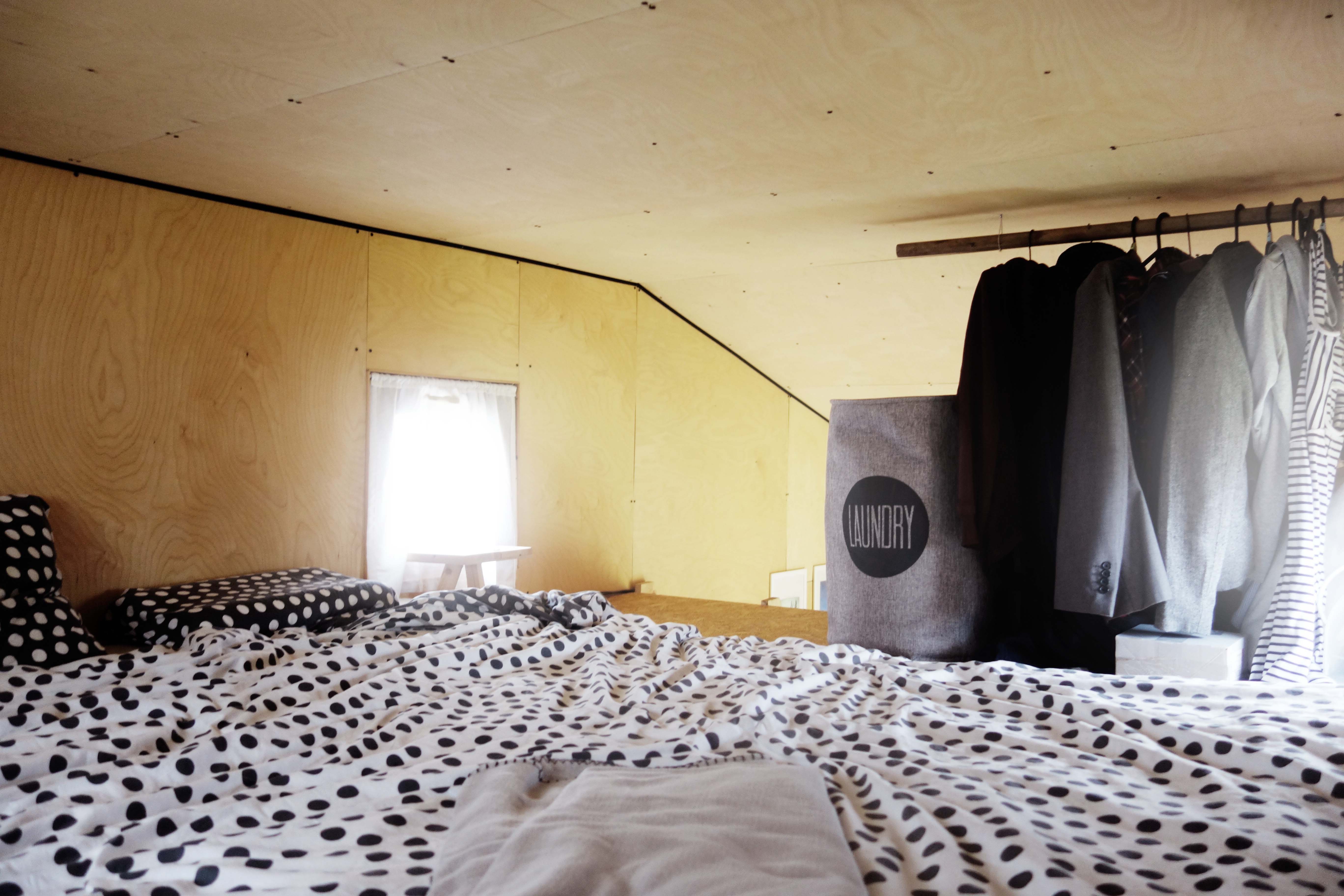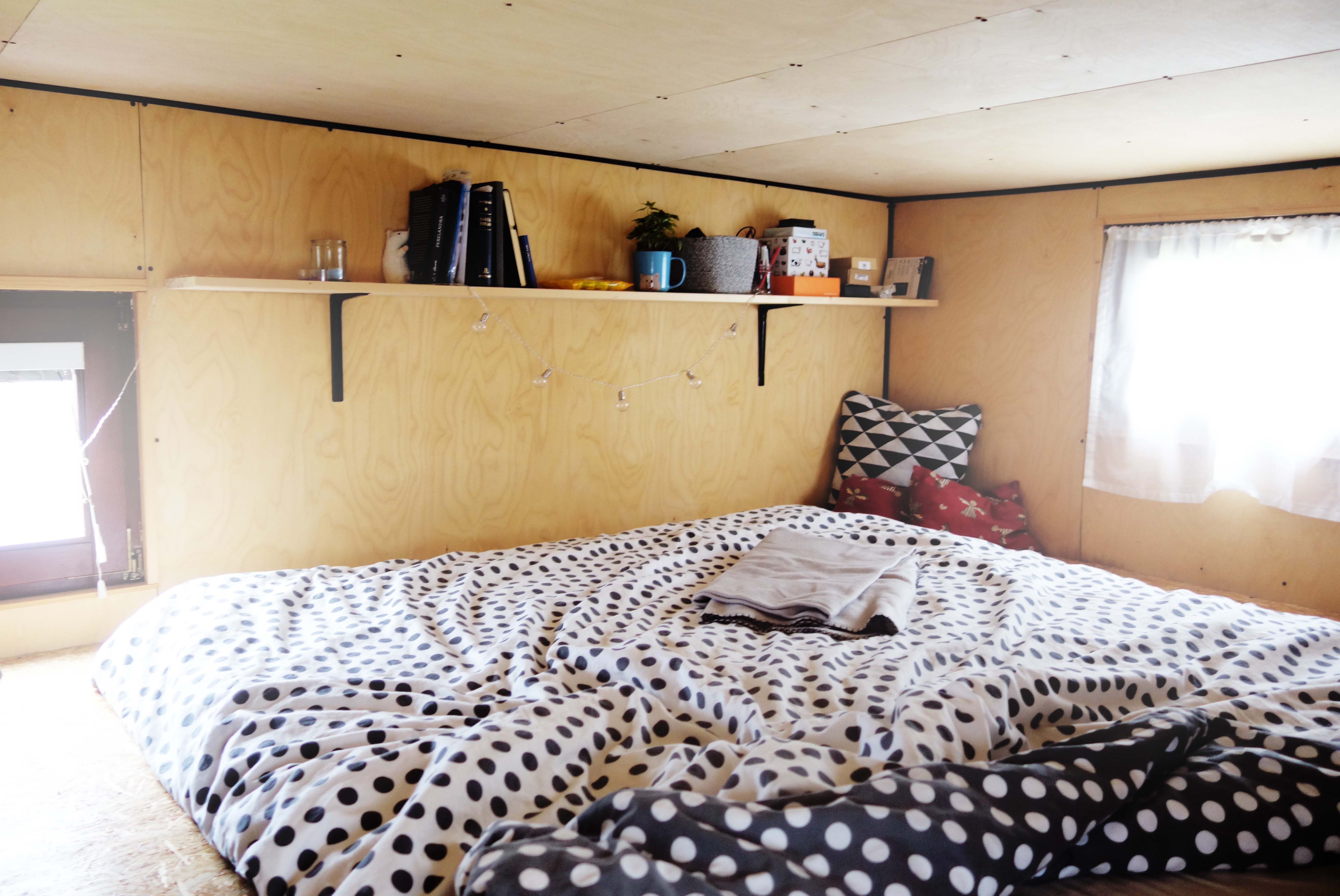 Running water
Another mega thing was running water and grey water system from the shower + kitchen through the filter and into the ground (we use eco-friendly products).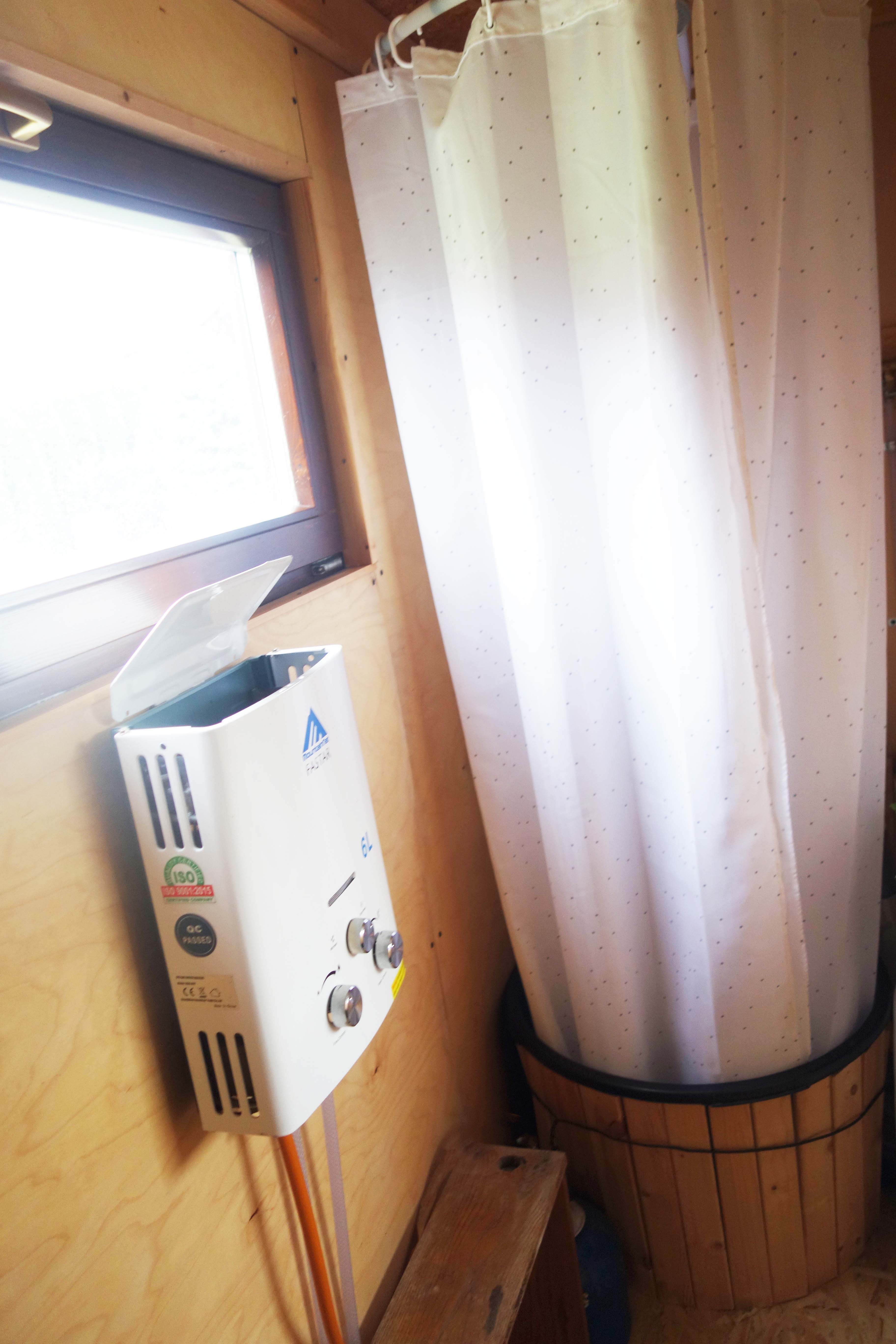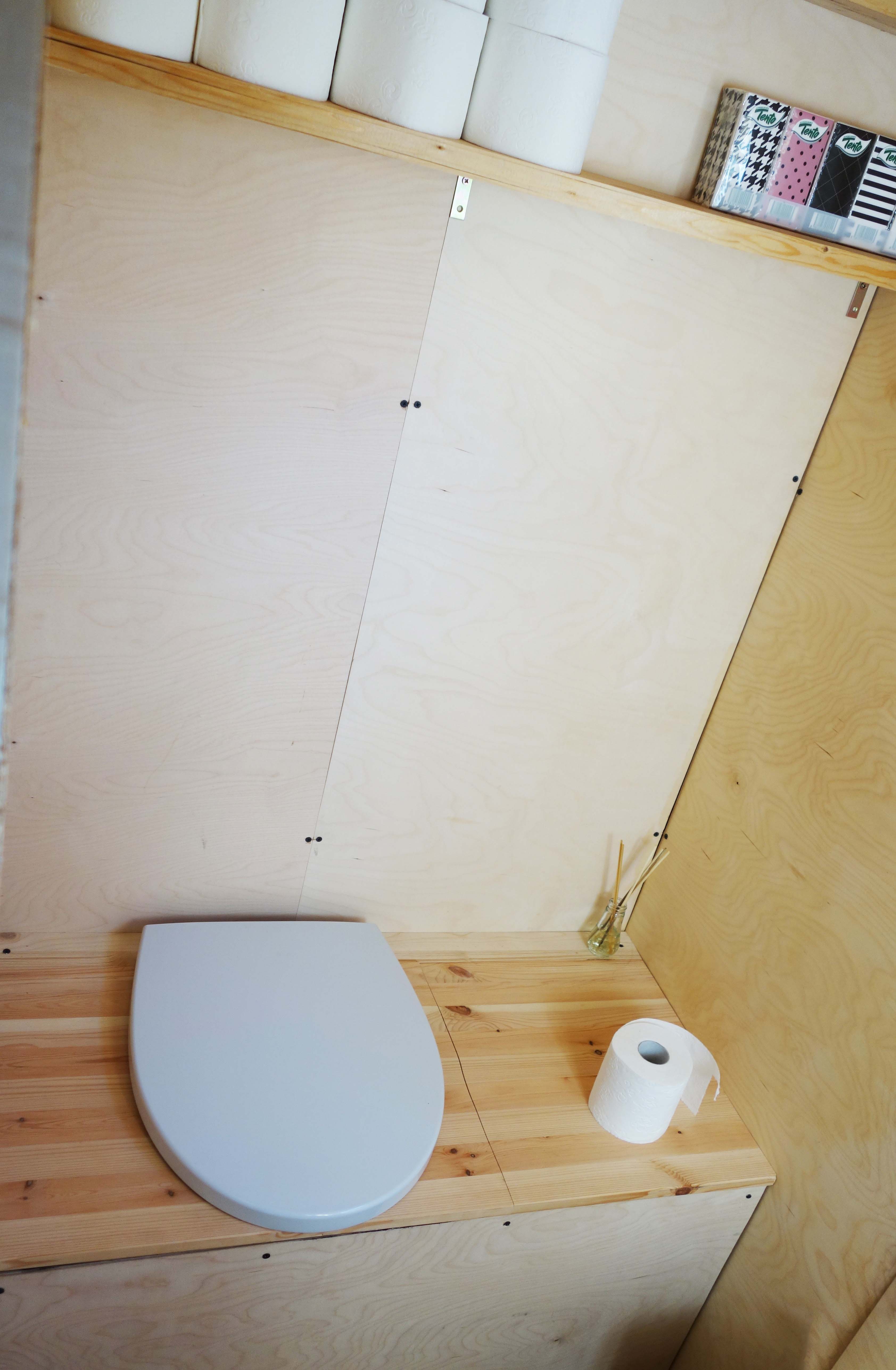 Hot water and toilet
The last thing that made our life easier was warm water. 🙂
Our separation composting toilet is also cool. Even after a year we have no problem with it.
So how do we feel after one year? We wouldn't want to live anywhere else. We love it here. Of course, everything has its pros and cons. But the minimum living costs combined with cozy and private home is totally  worth it.
Do not forget like us on our facebook and instagram, let us know that our effort has a meaning . 🙂