We lived in our prototype for exactly three years. We had a wonderful stay and if we hadn't had a baby, we would still be living there.
In this article you will find out what was the price of our tiny house was and how much it all cost. We had been curious how the house will look after a few years of use, but the testing turned out great. Now we know what to expect from it, what are the advantages and disadvantages of such housing and where to pay attention  during the construction.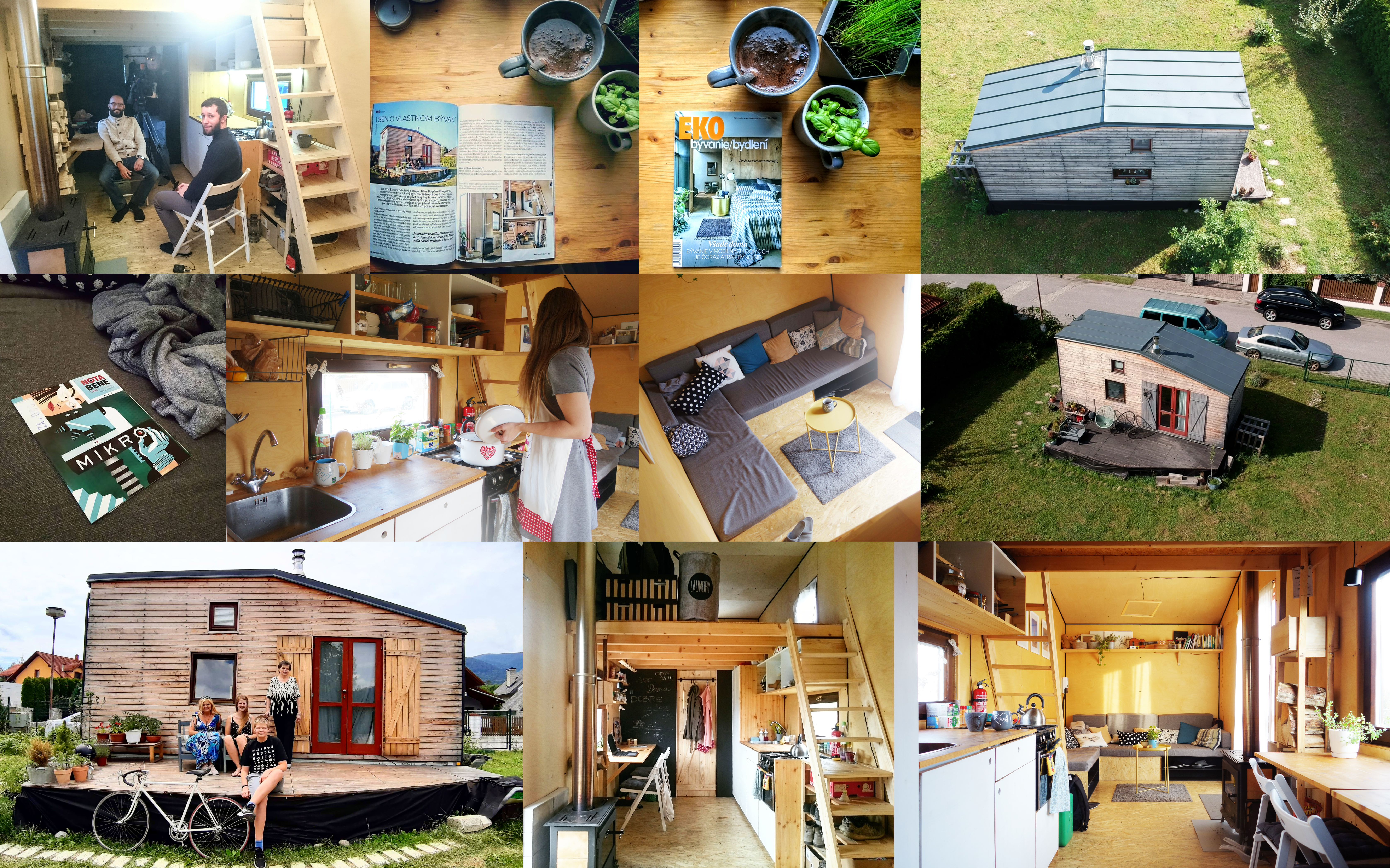 So what is the price? How much did our tiny house cost?
We tried to build it for the price of two years' rent. We managed to do it for exactly 10,000 euros even with a low cost off-gridsystem 🙂. Of course, we do not count work and energy.
We made sure to use high-quality ecological materials and well as save where possible. We saved on windows (we used older wooden ones for 350 euros together), on a trailer (1500 euros- second hand, a new one costs over 5000), wood-burning stove (used one for 250 euros) and we got part of the perfect sheep insulation as a gift (from WOOLSTYLE). We didn't want to use mineral insulation or polystyrene for the walls, because we breathe it in the small space. We also needed something that would absorb possible moisture and odors. 🙂 If you are interested in how our construction went, it was a lot of fun and we  documented everything in our BLOG
When we calculated the price two years ago, the house cost about 17,000 euros as a bare house, around 25,000 euros with equipment. But the prices are very approximate. The price of labor and new materials is growing inexorably at this time. Therefore, we are going to build another one in the future to find out the prices for sure. 🙂 However, at the moment, with the baby, we are more involved in consulting activities (we reply to messages when possible) and we will start working on a new construction when we have a little more time…
If you are interested in Tiny houses from Romania, we went to check them out and HERE is an overview of manufacturers and prices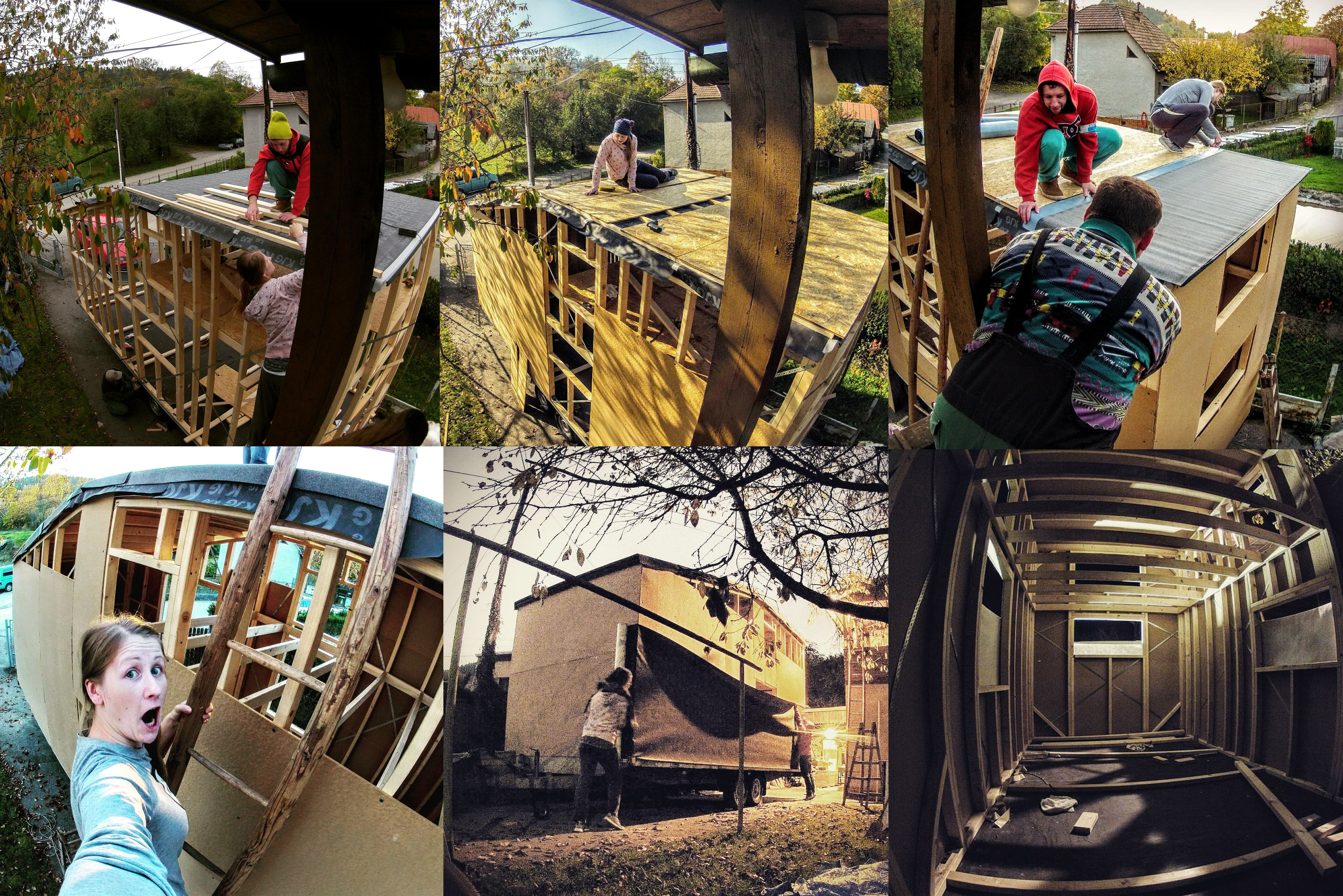 How much is the price if you build it myself?
If you can build it yourself, with new materials and an old trailer, you can probably fit in 13,000 euros without appliances and an off grid system. If you have questions about our house, check the FAQ, we have probably already answered them. 🙂 If you want to see what our house looks like today, you can find the current photo in our BLOG about first year living in it HERE
Are you interested in our project, instruction manual or a workshop on how to build a tiny house?
We are working on the manual in the form of an E-book, we are finalizing the project according to which it would be easy to build the same tiny house as we have and we are also considering YouTube videos on how to do it. Please follow us at
facebook/instagram/youtube and don´t miss anything