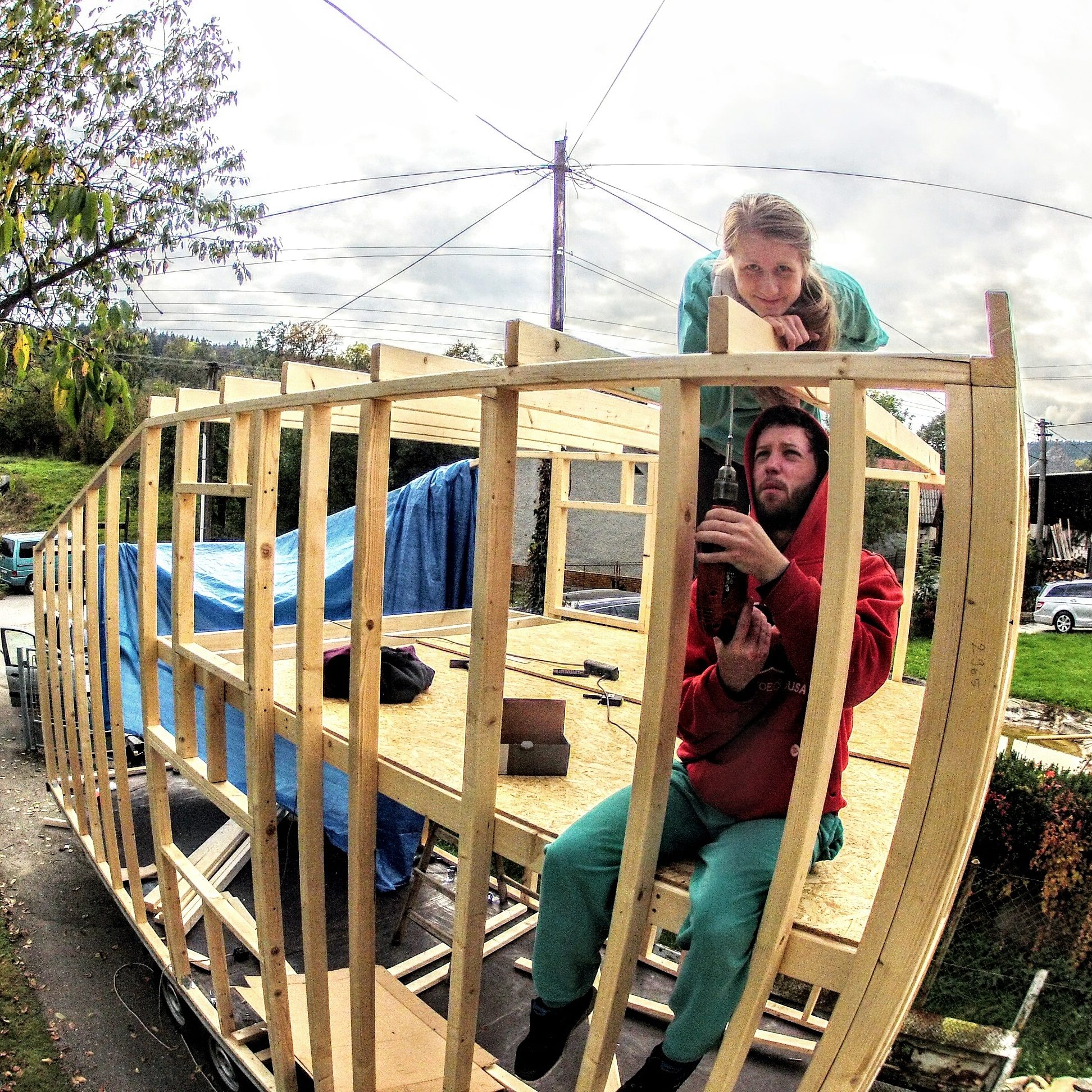 Young architect Barbora Drblíková and engineer Tibor Bogdan. We are a couple who always finds a diffent solution to any problem. We just want to do things our way. We've been looking for an alternative housing that we could afford without a mortgage for a few months.  The best solution we could´ve  come up with  was to build our own Tiny house 🙂
Maybe you´ve  heard about us because of our HOME WITH YOU photo project. We have been travelling around Europe and took some pictures of our imaginary home. The main idea about this project was that it doesn´t matter where we live, as long as we are together. Photo gallery on bored panda here.
We founded the HOME WITH YOU non-profit organisaton to help young couples to find their first home. The Tiny House prototype is our first project, covered by our private money.
What is Tiny House, what it´s going to look like, and  all the info how we proceed can be find on this page. 🙂